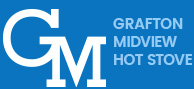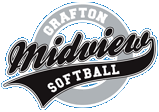 Grafton Hot Stove is a non-profit youth baseball and softball organization serving the greater Grafton area within the Midview School District...
GHS would like to thank the parents, coaches and board members for all of their help in creating a fun and successful reverse raffle this year. We couldn't have done it without you! Thank you again!
GRAFTON HOT STOVE WEB STORE: NOW OPEN
Log on to (CLICK HERE-->) GEARINUP.COM (<-CLICK HERE) to order Grafton Hot Stove Fan Wear! Great items at great prices! They have t-shirts, hoodies, hats & more! There's even a Hot Stove player combo order! You have to hurry! The store is only open until May 15th!
Next regular meeting is May 20, 2018 at 12:00 p.m. at Reservoir Park Pavilion
Reservoir Park is OPEN Please check the calendar on the tab to the left. Daily closures will be made via the Rain Out Line! 440-865-9611.
Belden Park is OPEN Please check BELDEN tab on left of calendar for field availability.

We are a community based league consisting of boys youth baseball and girls youth softball. The league is open to all Grafton children ages 5-18 years old. Grafton Hot Stove strives to build character, citizenship, sportsmanship and the basic fundamental and general knowledge of the game of baseball and softball for boys and girls.
Read more

© 2018 Grafton Hot Stove, Inc.
All Rights Reserved.
Designed by

Relmax, Inc.