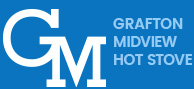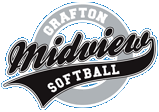 Fundraising
2023 GRAFTON HOT STOVE REVERSE RAFFLE
February 18, 2023
Grafton Midview Hot Stove invites you to join us for our annual Reverse Raffle. We will have side boards, raffle baskets and so much more! The event will be held on Saturday, February 18, 2023 at The New Russia Lodge 46300 Butternut Ridge Rd Oberlin, Ohio. Dinner will be from Fligners. Beer and wash provided. Tickets are $50. Doors open at 5:30. For tickets or questions, please contact Kristen Weiland at (440)309-5866. Thank you for your support! Click here to sign up to help out: Volunteer Sheet Will Be Posted Soon!
Look for details posted on the the Grafton Midview Hot Stove's Facebook page.
© 2023 Grafton Hot Stove, Inc.
All Rights Reserved.
Designed by

Relmax, Inc.